Your chance to win one out of two M4A4 Asiimov skins!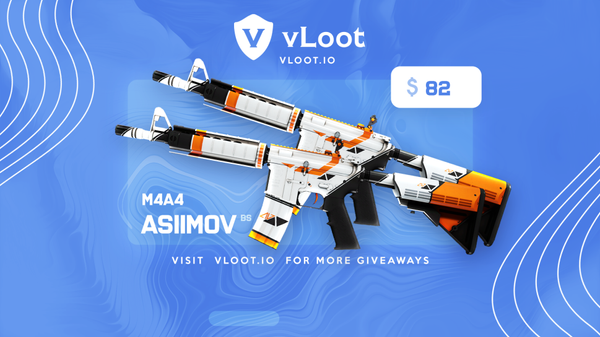 Hey everyone!
Today I want to tell you about an awesome 2x M4A4 Asiimov Giveaway that we are currently hosting on vLoot.io!
Simply complete the entry tasks which takes a few seconds in order to be entered into the draw!
Two winners will be drawn this time and each winner gets an M4A4 Asiimov for free!
Enter via the link below!
https://www.vloot.io/campaign/vaCWd/2x-m4a4-asiimov-giveaway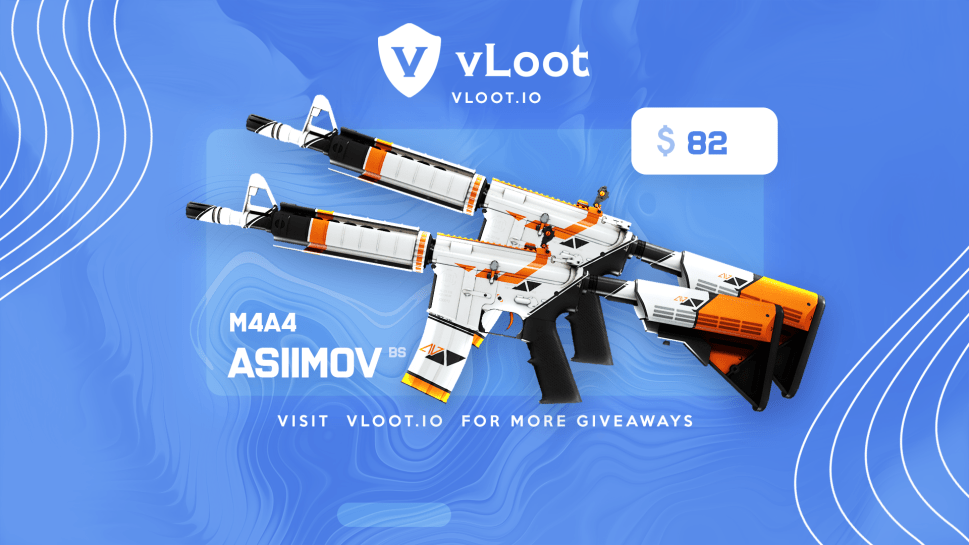 It only takes a few seconds to enter and it's completely free!
Completing one entry task in this CSGO Giveaway will get you entered but completing more will give you the best chances to win as each completed entry task gives you more entries!
If you complete all the tasks, you will be given a very strong bonus entry as well!
The winner of this giveaway will be contacted via the e-mail address that he entered in the gleam giveaway.
Make sure to check out our other giveaways as well of course in order to maximize your chances of winning some awesome prizes such as CSGO Skins or Steam Wallet Codes/Games!
Best of luck everyone and have a great day!