The latest CSGO Skin marketplace overhaul you should keep an eye on!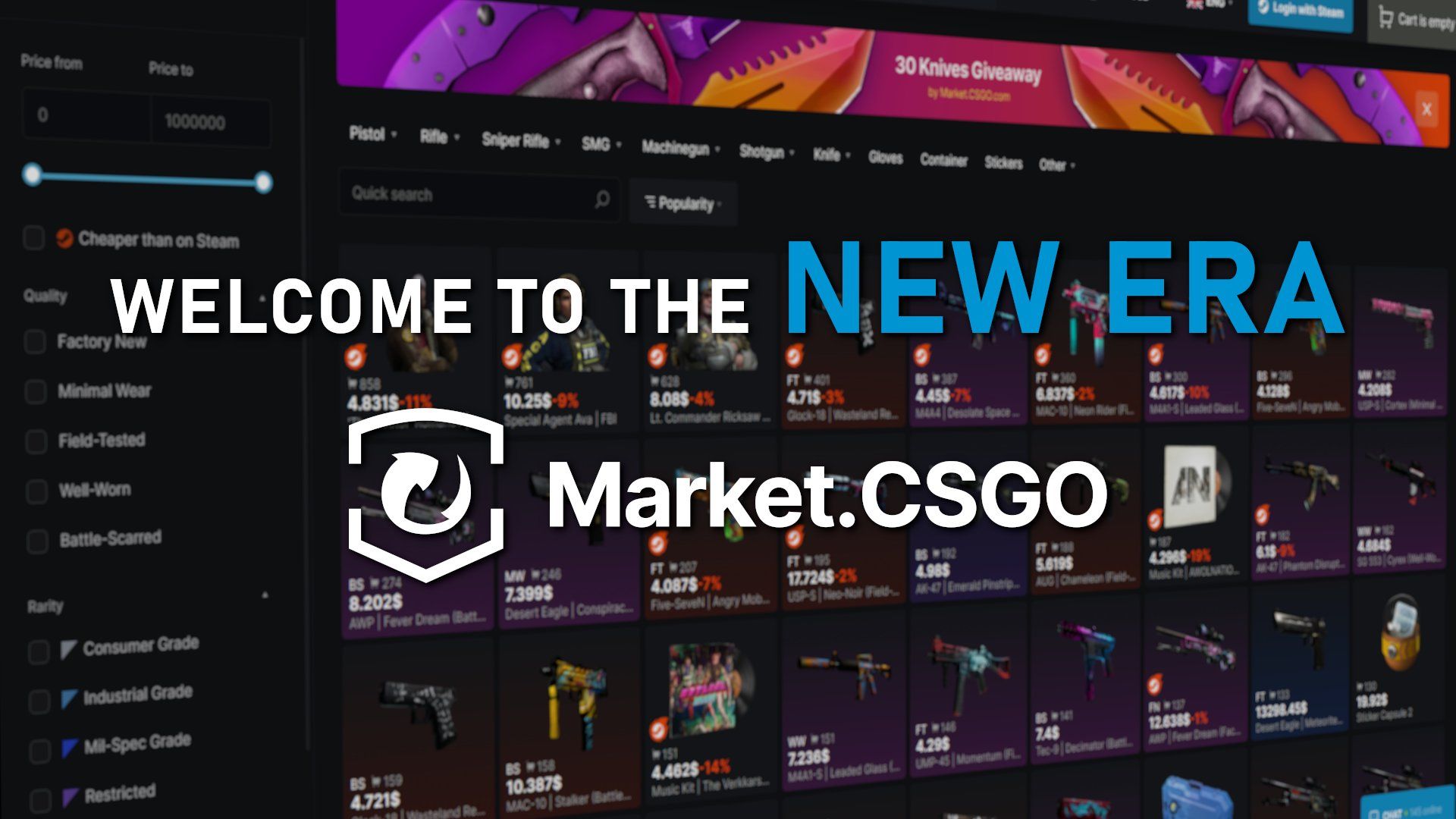 Hey everyone, today I wanted to give you a quick overview of one of the best P2P marketplaces for CSGO Skins - Market.CSGO
They recently had a massive overhaul of their UI with came with a smooth feeling when browsing the site and also tons of useful information which you can refer to when buying and selling your CSGO items.
How good is Market.CSGO as a CSGO Skins marketplace?
Market.CSGO has a lot of deposit and withdrawal options which makes buying and selling items on there very attractive - they are also offering you a competitive sales fee of only 5% which is much lower than some of it's competitors.
Once you sold your items, there are no further payment holds or delays - your earned funds can be cashed out anytime via your desired cashout method.

The website itself contains many great deals as well and the volume on there is looking good too considering that they process over 100.000 daily transactions
Additionally, they also make buying items very convenient thanks to their detailed item pages which contain all the details that you may want to know when purchasing an item and also allow you to preview the specific skin that you want to purchase in-game before doing so: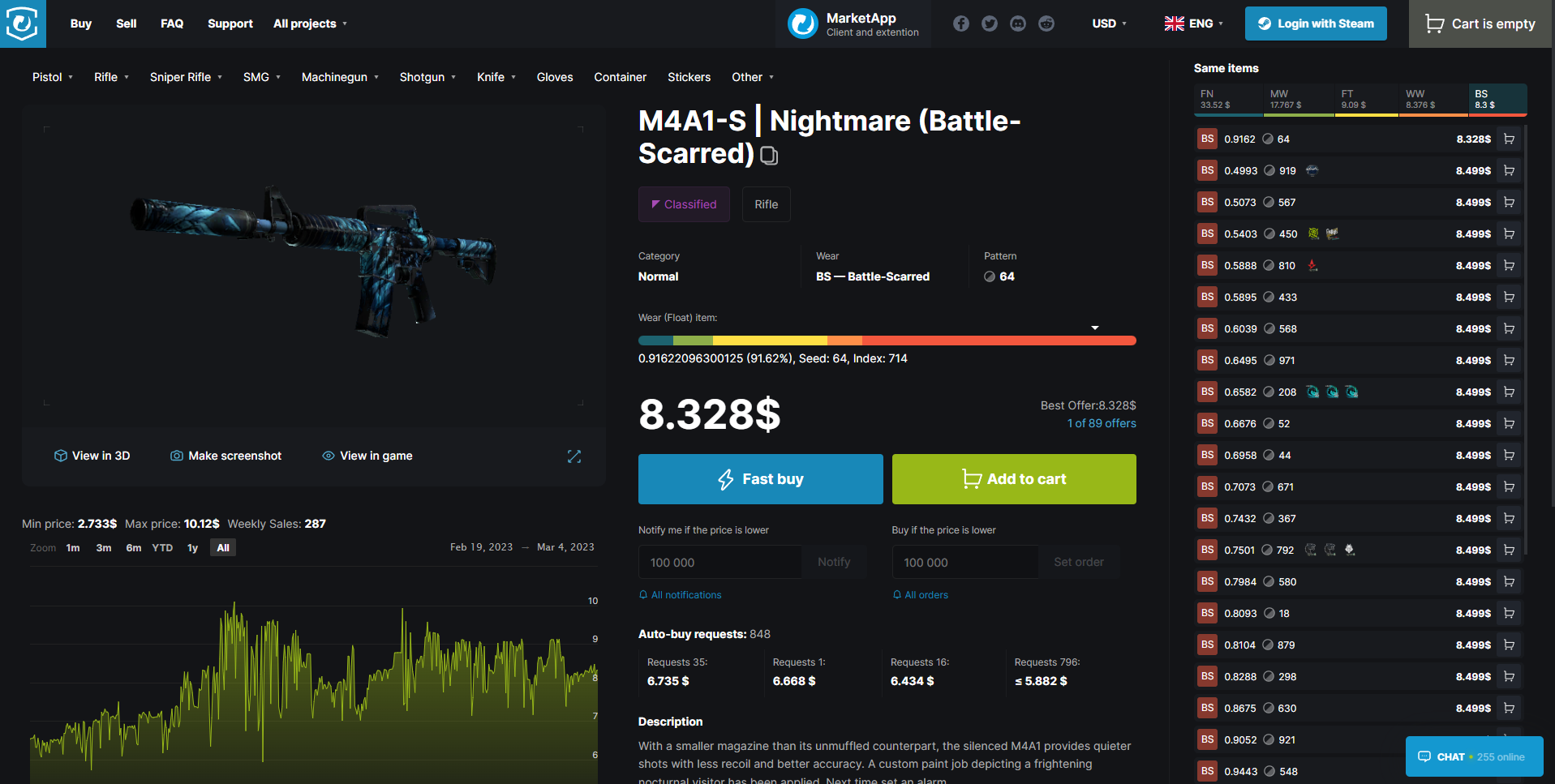 Is Market.CSGO legit?
Regardless of their UI design being released in early 2023, Market.CSGO itself has been around since 2016 already - the company itself is associated with plenty of other CSGO and Dota 2 projects as well and has had a great track record of providing a legitimate and fair service to their users over all those years.
To give an example of this, let's have a look at something that happened in 2022 - one of the largest CSGO inventories of a high-tier collector was compromised and the items were sold across multiple P2P marketplaces including Market.CSGO.
As Valve eventually reversed these stolen item transactions at their discretion, a lot of users to purchased these items unknowingly across all sorts of marketplaces were left with nothing but a financial loss - Market.CSGO stepped in and refunded all of these victims out of pocket however which was an impressive gesture to put their money where their mouth is and highlight that their users mean a lot to them: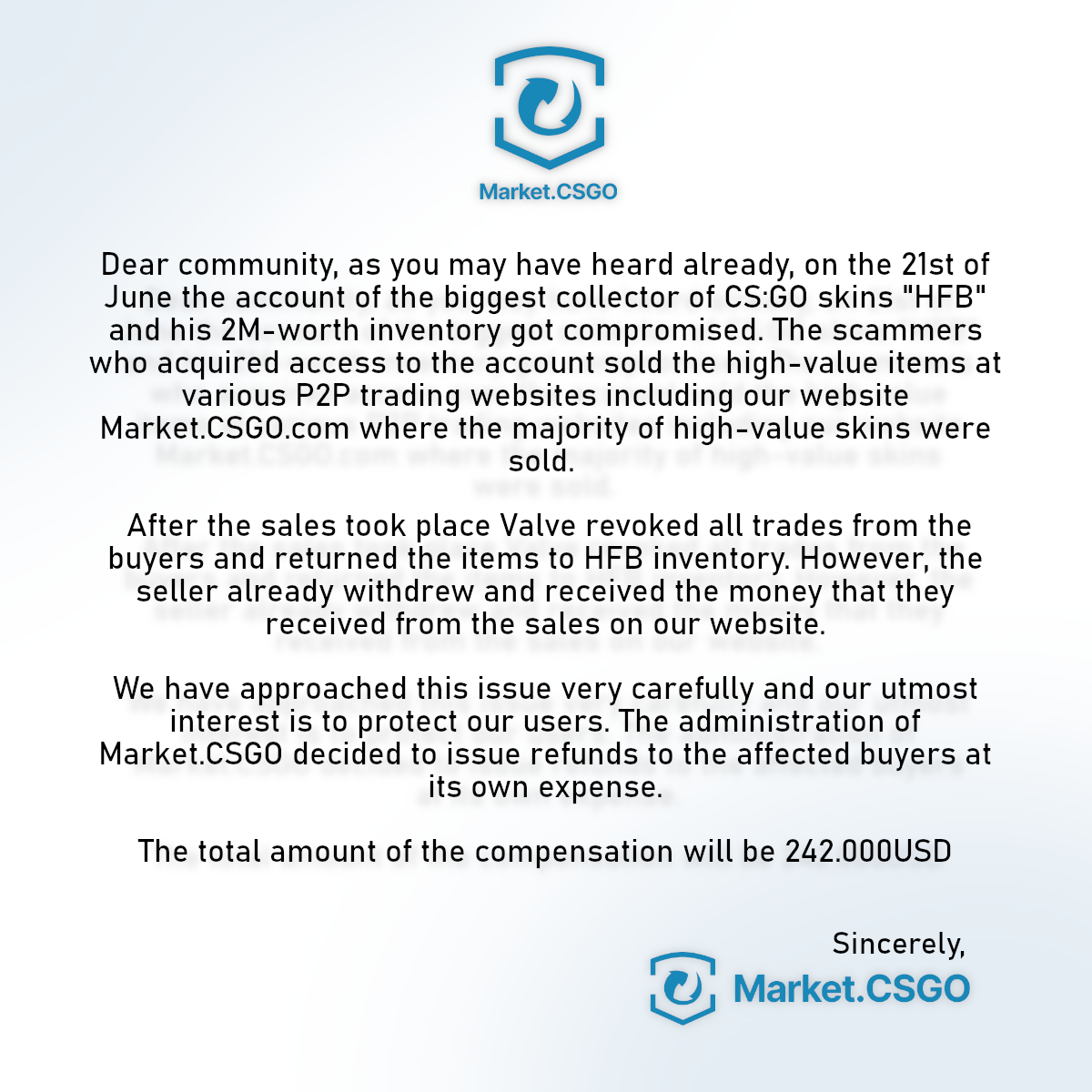 To learn more, make sure to watch our quick overview of Market.CSGO as well!