Steam Key Sites: What they are and why they are important
Nowadays the term "CD Key" gets thrown around very often in the realm of PC Gaming. In this blog post, we'll be explaining everything you need to know about them and how to get your hands on them.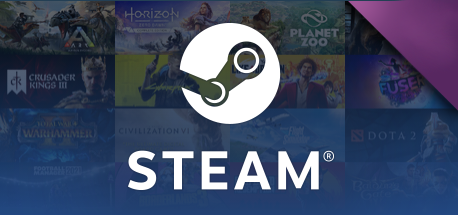 What are Steam Keys?
One of the more lesser known Steam features is the ability to activate Steam games from third parties through Steam CD keys or retail keys, registering the game to your Steam account for no additional cost to you and bypassing the Steam Store altogether. While this may not seem very notable at the first glance, these Steam CD keys are often sold on third-party retail sites for a lower price than Steam, allowing you to download and play the same game through Steam while only paying a fraction of the cost. In addition, many sites prefer giving away Steam keys over Steam Store gifts for logistical and practical reasons.
How do I get Steam Keys?
While you can, of course, purchase perfectly usable Steam keys on game retail sites like any other digital product, the great thing about keys is that their low footprint and easy storage allows for other ways to get ahold of them for free.
Today we will be detailing 3 of the most common ways people get Steam keys for their favorite game at the cost of free without resorting to illegal tactics or downloading shady programs that often come with viruses.
Points for prizes sites
These sorts of sites often have you complete offers, watch ads, complete tasks, take surveys, and play free to play games in return for points, which can then be redeemed in their respective shops to obtain a Steam key you want. While using this sort of site can almost always guarantee you get the desired game you want, and you have a lot of control over when you get the game, earning points may be difficult and it may take a long time to earn enough points to buy the game you want.
Raffle sites
These sites often have giveaways for games, where you can enter and partake in raffles to win games of your choice. You can usually get a much higher odds of winning than just entering by collecting more tickets or entries, often obtainable by completing fast and simple tasks such as engaging with them through a social media platform, browsing their websites, or referring other users to enter the giveaway through your referral link or code, usually proportional to the amount of users you refer. While this is a relatively low-effort way to get a chance at winning a Steam key for the game you desire, it may take many tries and raffles to actually win. This kind of tactic is almost purely based on luck, meaning you do not have much control over when you can get your game.
Instant win sites
These sites usually let you get a game; albeit low value and often low effort; in a few minutes. By simply signing into the site and completing a few easy social media engagement tasks, you can grab a Steam key for a certain game on Steam, often random. While this means you can get your hands on a slew of brand new Steam games varying across multiple categories very fast as long as they have a surplus of keys, these games are usually not the game you actually want and are often indie games with low value. Although this may seem discouraging, these sites do giveaway quality games sometimes and you can still be able to try many games you might not have known about or purchased before for the low price of free. This method is extremely fast and guarantees new games almost instantly.
Hopefully, this clears up some of the mystery shrouding Steam keys and how to get them.
If you want to enter some safe and easy giveaways to get AAA hits and other games worth playing, make sure you take a look at vLoot, where new giveaways for Steam keys and Steam gift cards (redeemable in the Steam Store to buy games, DLCs and marketplace items) are started daily!