Steam Autumn Sale 2021 – What to expect from the last few days
Unless you've been living under a rock the past few days, you should have seen that there has been a sale on the front page of Steam. However, if you haven't been very interested in it yet, this should get you up to speed before it's too late!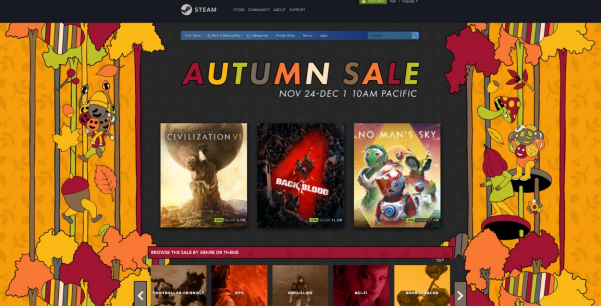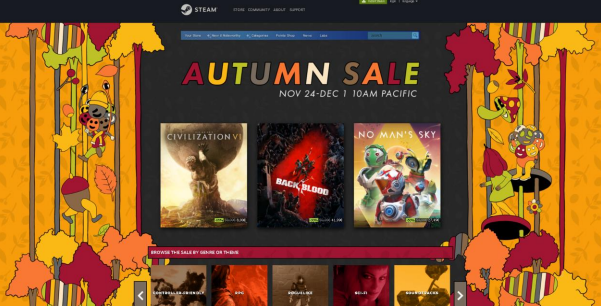 Starting off, we can see that just previous events, there are Steam Awards, where you can play some games and nominate it for different categories. Doing this will earn you a badge, which will give you 25 XP. This means that if you're a level collector, you should really consider spending a few minutes to do this task.
If you finish all the tasks, you will level your badge up to level 4. The tasks include nominating a game to each category and playing and reviewing at least one of the games. You can see the badge tiers below: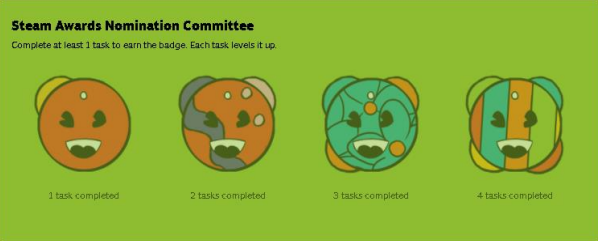 For those actually interested in seeing the results at the end, you'll be able to see that the 3rd of January at 10 AM in Pacific Standard Time, which is when Steam announces them.
Moving on, we can get you up to date on the points shop. There hasn't come too much here, but there are 11 unique items to pick from. From these, there is one Game Profile, and ten animated stickers.
All of the following items are included in the Game Profile, so if you want a fitting theme for your profile, it might be something to consider. With that said, you don't have to use all of them, but you'll get it with your purchase.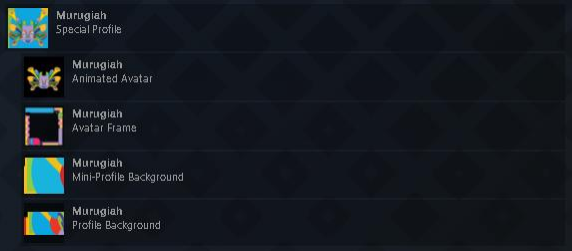 If you're more into bringing life to your chats with friends and groups, the animated stickers might be more of your thing. For only 1,000 points each, you can get either of the animated stickers below. Keep in mind that they are animated, so if you want to see their true form for yourself, you need to navigate to the point shop.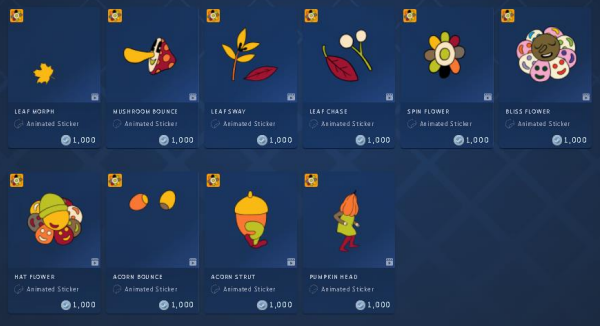 Lastly, there are a ton of games that are on sale. If money is tight now, there will also be a Steam Winter Sale in just a few weeks too – at least according to historic trends and sources such as SteamDB.
Whether you're into games like shooters, simple 2D games, or perhaps some multiplayer games – there are a lot of games on sale. Some have bigger sales than others, but just looking won't hurt.
If you've been collecting anything on your wish list, it might be a good time to check their prices. Some games will probably only cost a dollar or two!
And do make sure to do all that you wish to do this event before the 1st of December at 10 AM PST. After all, that's unfortunately the last day of this event. After that, most games won't have another sale at least not until the Steam Winter Sale.