Sell your CSGO/TF2/Rust items within minutes for real money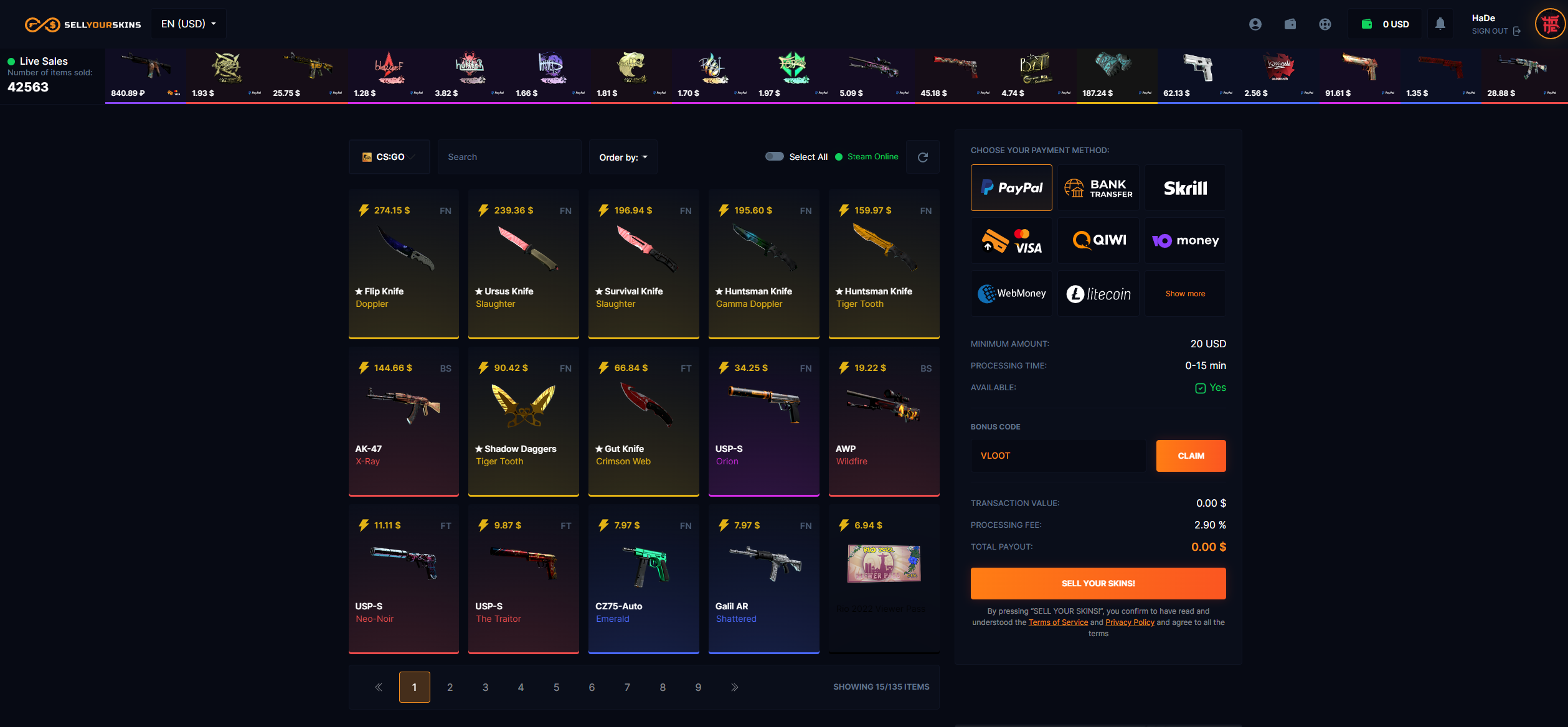 To most of you, it shouldn't be any big news anymore that some CSGO items can have a substantial real money value.
In the past, certain CSGO items have sold for hundreds of thousands of dollars and if you play the game yourself, chances are that you own some CSGO skins as well due to the popularity of them nowadays.
How to sell your CSGO items within minutes?
If you ever wish to sell your items for real money, there's plenty of methods to do that nowadays, you can either list them on a legitimate item marketplace or get in touch with a trusted item trader who may be interested in purchasing them.
In today's blog post, I wanted to present you one of the best paying instant cash out sites for your CSGO/TF2/Rust/Dota 2 items which allows you to sell your items within minutes and receive your money shortly after!
Sellyourskins is a legitimate instant cash out site which has been around since 2019 - it allows you to sell your in-game items anytime within minutes and receive your payout via +15 different options such as PayPal, Skrill, bank transfers or all sorts of popular crypto currencies.
Their site would offer you one of the best rates among all instant cash out sites if you wish to sell your items quickly and also has a support team available to assist you accordingly if you ever run into some issues with their service.
If you wish to learn more about their service, you can have a look at this quick video that we recorded where we go over their site and show you how you can receive real cash quickly for all of your spare in-game items:
Lastly, we also have a small bonus available for you:
If you sign up on Sellyourskins via this link and enter the bonus code "VLOOT" while selling your items, you will also receive a 3% bonus on the amount that you'd receive for selling your items.