How to claim FREE Steam Wallet Codes, CSGO Skins and other gift cards!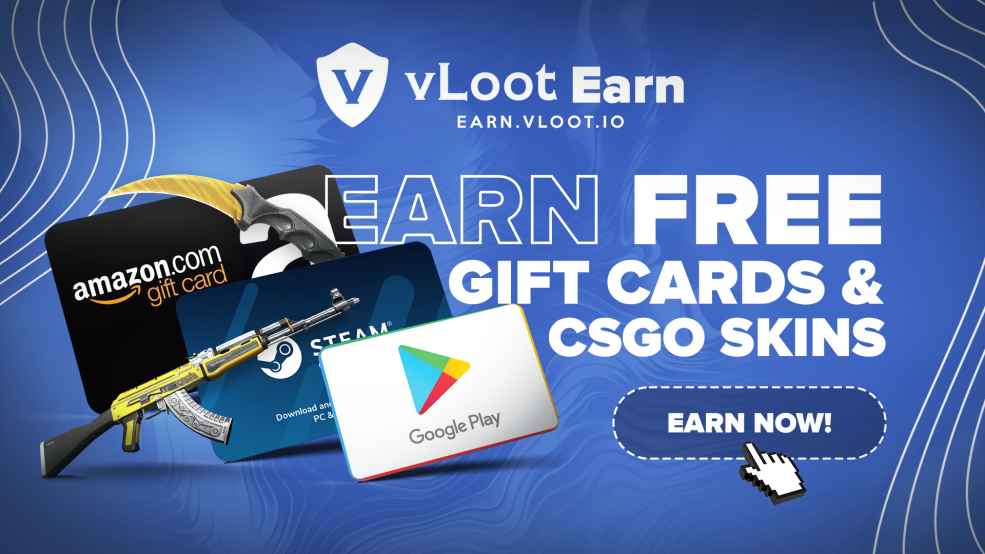 Hey everyone, today I am very happy to announce the release of our new project!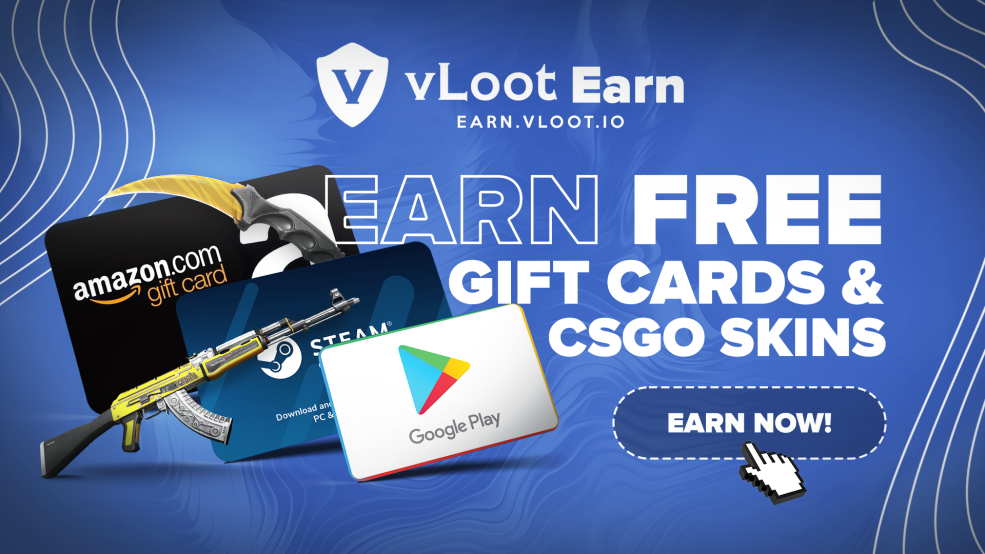 This site allows you to complete simple tasks such as app downloads, surveys and sign up tasks in order to earn points that can be exchanged for various rewards such as free Steam Keys, Gift Cards or CSGO Skins.
You can get an overview of the current withdraw section here or have a look at it via the image below but keep in mind that we are working on adding more and more withdraw options and also support more regions all the time!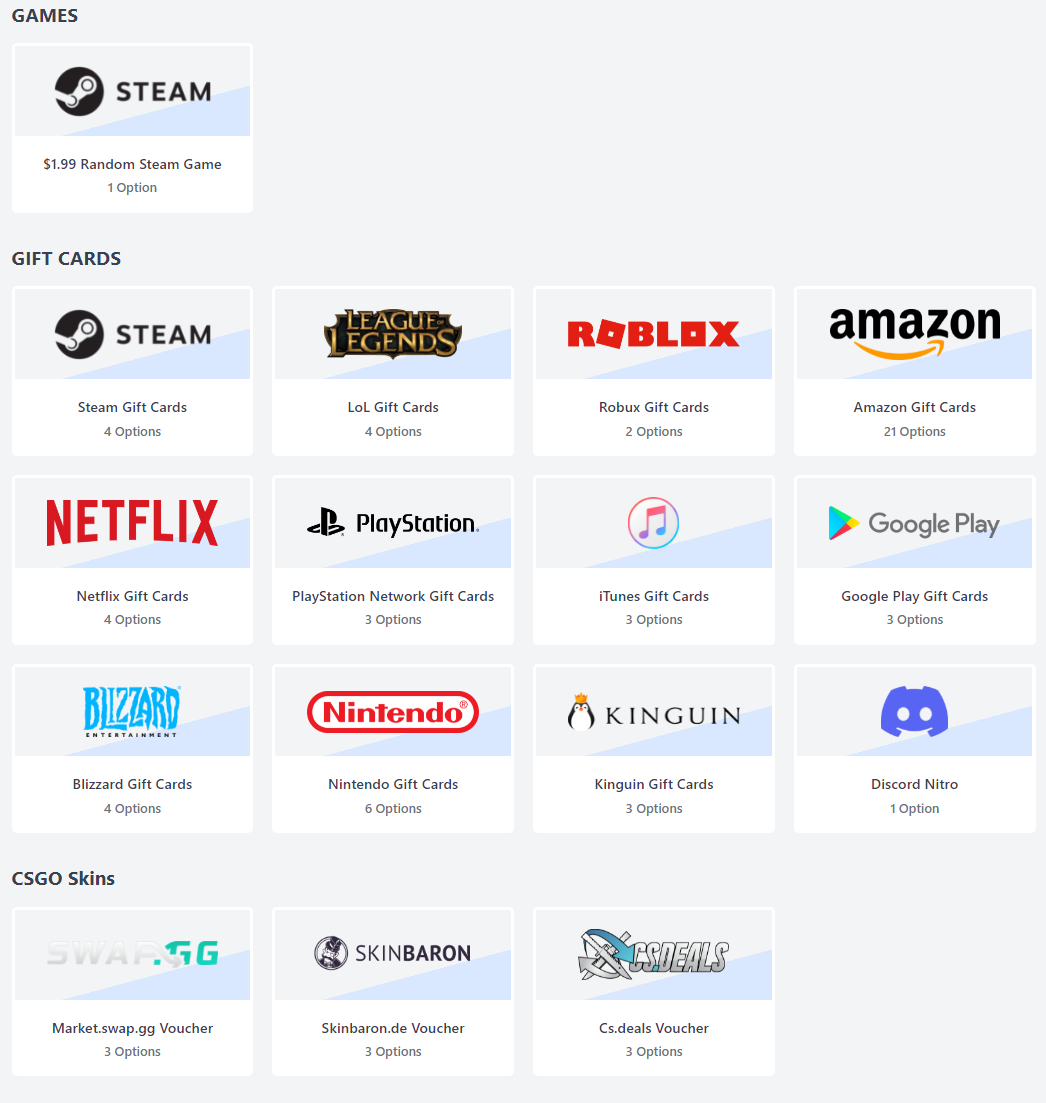 How does this work?

We have partnered with various advertising companies to come up with unique tasks you can complete to earn coins. Our partners provide us with legitimate offers, and we filter these offers to find the very best offers for you, listing them on our earn page. Once you complete a task, they notify us of this and we automatically add the coins to your balance. These coins can then be spent via our withdrawals page to claim your key, item or gift card.
Can I trust you?
vLoot was created in 2017 and in that time has given away over $20,000. We aim to pay out $100,000 in the next 6 months. This project started with a discussion between our team members, we didn't think it was fair that only a couple of people per giveaway profited from it, and shortly after this discussion we started looking into ways we could offer you better value before settling on this project. We've spoken to 20+ offerwall providers, selecting only the best and most trusted providers for this project, all of whom are industry leaders.
All of our providers offer high quality support to help resolve and issues you may have if you ever encounter one. If you ever have a question, you can feel free to send us an email to support@vloot.io! All data that you submit to our offer providers during a survey completion is handled 100% anonymously and stored securely on their end. We do not have any access to the data that you submit, ensuring your information stays secure.
Start earning free Gift Cards, Steam Keys and CSGO Skins today!
Register now at earn.vloot.io and earn your first few rewards today!
The registration process can be done immediately and completing your first few offers to get rewarded afterwards only takes a few minutes.
Check out our service daily in order to maximize your earnings and keep an eye out for a large wave of future rewards and updates that we have planned for our loyal users!
Additionally, many CSGO Gambling sites offer a lot of free rewards too so it'd be another smart thing to check them out and look for free bonuses as long as you've reached the legal age to access them!