SkinSwap.com - Buy/Sell & Trade CSGO and Rust items instantly!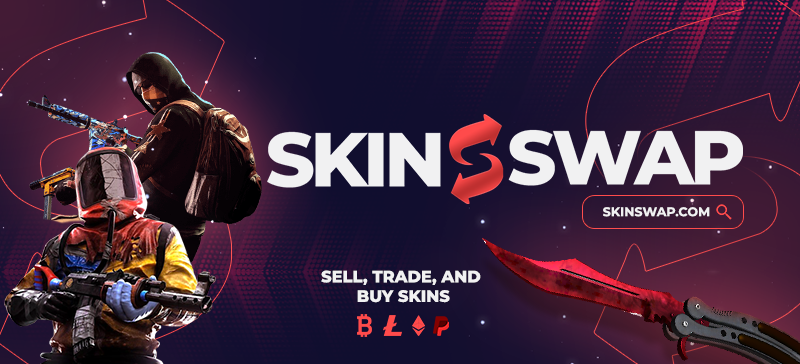 What are CSGO Trading sites?
CSGO/Rust Trading sites have been around for many years, they help all sorts of item owners to instantly exchange their skins for other items without the need of a second person.
While these sites usually do take a small commission on each trade to remain profitable, they really do wonders when it comes to being able to immediately access thousands of different items anytime in order to freshen up your inventory
Today, we'd like to present you SkinSwap - a legitimate trading website that also offers you some other awesome features such as an instant item selling feature for real money, the option to purchase items and frequent giveaways!
How does trading on SkinSwap.com work?
For starters, make sure to sign up via our special partner link here to receive an exclusive welcome gift!
Once you signed in using your Steam account, you will be greeted by this trading site overlay that allows you to select your items on the left and exchange them for their massive item inventory on the right: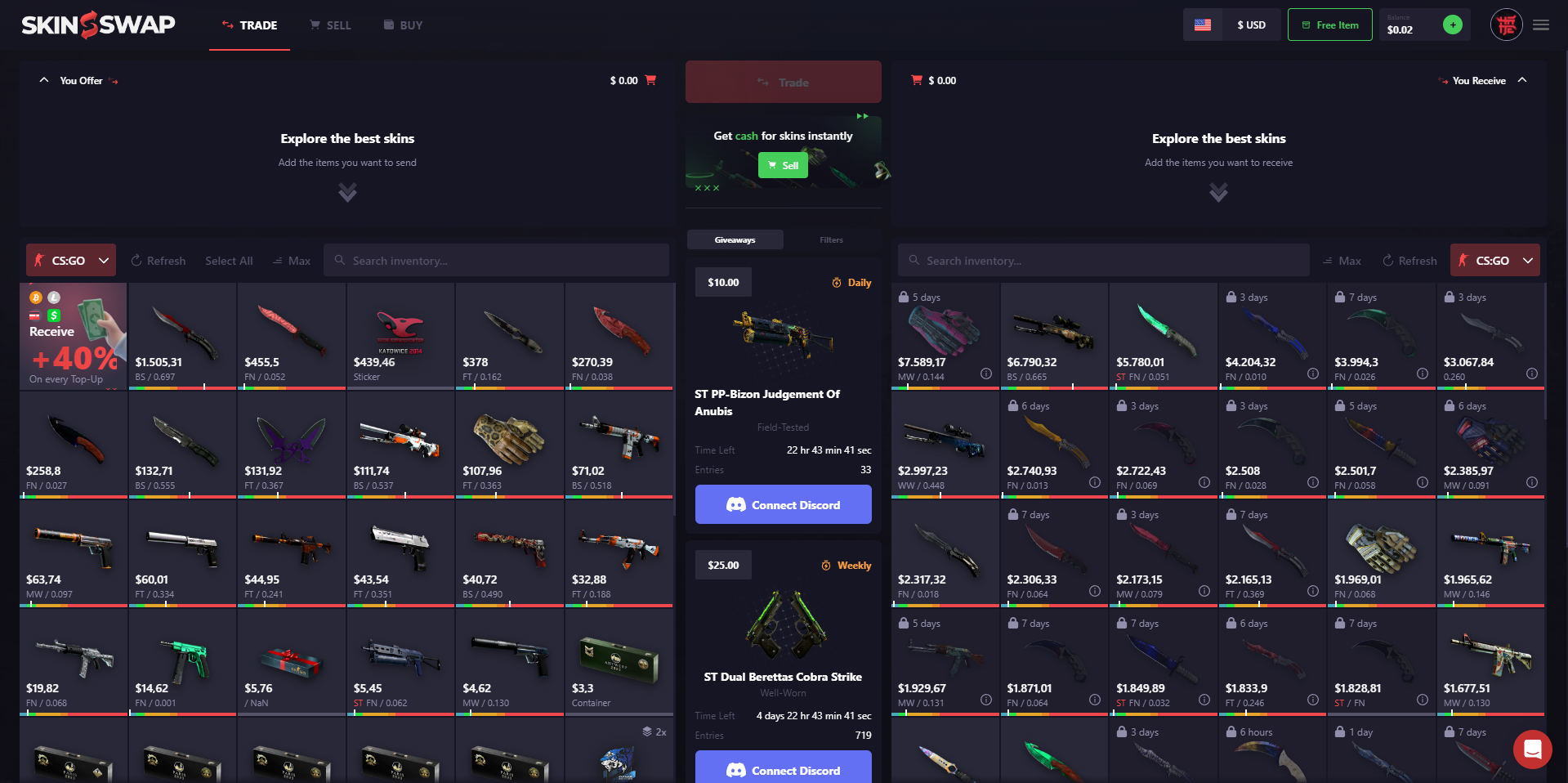 Any excess balance from the item(s) that you may send their way in exchange for their skins, will of course get added to your SkinSwap account balance and stay there for future transactions!
Can I buy/sell items for real money on SkinSwap.com?
Yes, you can!
To sell your items, simply head to their "Sell" tab via the header of the website and choose the items that you wish to sell + your desired cashout option (they support PayPal, Venmo and multiple different crypto currencies).
The cash will be sent your way immediately after you select the items that you wish to sell and complete the trade offer on Steam.
You may not get the best rates here for the sale of your items but you're greeted with a very convenient and smooth solution if you ever need to immediately exchange your CSGO or Rust items for real money.
Buying items with real money is also possible on their website using the "Buy" tab which you can find via their header as well - from there, you will be able to view a selection of items that they are currently selling for real money.
It is worth noting that your trading balance cannot be used for these direct item purchases - this segment of their website only takes direct payments.
If you ever require any assistance while using SkinSwap, you can easily contact them via their live support option at the bottom right of the website.
Make sure to also check out the little overview video that we've created on SkinSwap and have a great day!